January 14, 2018
The Glazer Law Office, PLLC Flagstaff Arizona
Search by lawyer's name, address, city, state, practice or combined
The Glazer Law Office, PLLC
Address : 223 N San Francisco St Suite 102, Flagstaff, AZ 86001, USA
Phone : (928) 213-9253
Website : http://www.theglazerlawoffice.com/
Reviews
issac rosales

My experience with glazer law was great! Everything went very smooth, always kept me in the loop and answered any questions I had about my case. Very professional and organized. The secretary was also very helpful through it all, she's great! The whole team is amazing! I definitely recommend glazer law 100%!

Alex Holmes

Steve Glazer represented me for two cases recently, one minor and one major. Being a student-athlete in college the outcomes of these cases could have changed my life dramatically only being 19 years old. From the first time talking to him on the phone he made me feel extremely comfortable and confident that the best possible outcome was in my future and although it would be difficult, he would do everything in his power to make sure my case was resolved quickly and successfully. I can not express how much I appreciate the work that he did for me. My cases were resolved better than I could have imagined and I will no longer have large obstacles in my life in the future. I highly recommend anyone to call the Glazer Law office no matter how far you may be from flagstaff. Truly an awesome Lawyer and person.

Sam Pressprich

Excellent legal representation. Was stuck in a tough spot to say the least, was originally going to go with a court appointed attorney in Colorado City, AZ, but I couldn't even get a response or get into contact with the defense attorney appointed by the court, so that is when I went for a private attorney. Mr. Glazer was extremely professional and is very experienced in what he does. If you are looking for a top notch attorney in Arizona I would definitely recommend him. The final result of my case was a win at appeals. I could not be more thankful for what this has meant for my life present and future, I am so grateful to be granted a second chance after I was almost wrongfully convicted after a wrongful arrest.

Drew Hammond

Steve Glazer is an excellent choice for anyone who is looking for a hard working and dedicated attorney. Steve handled my two cases professionally and efficiently. I was very happy with the results that he got for me. It truly took a lot of stress and anxiety away from me, knowing that Steve was working hard on my case. I would absolutely recommend Steve as your first choice for an attorney.

T Mark

Steve Glazer represented my son. He was facing multiple drug related felonies. Which ultimately were all reduced to poss of paraphernalia (pot pipe). My son received fines, community service and to my surprise only 6 months probation. Not the cheapest lawyer in town, but in the end, gave me a lil break on the price. I highly recommend this lawyer. In my opinion he is the best!

Videos related to The Glazer Law Office, PLLC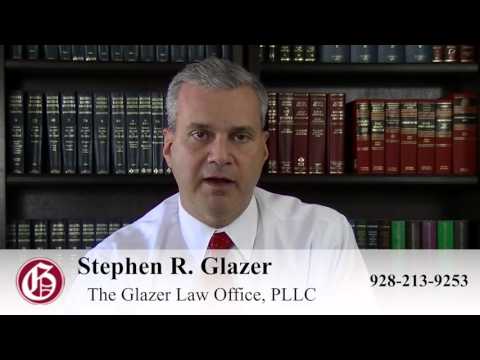 What To Expect At A Case Management Conference –
26.02.2016 · Hi, my name is Steve Glazer. Im an attorney in Arizona with the Glazer Law Office. Todays topic is called Case Management Conference and …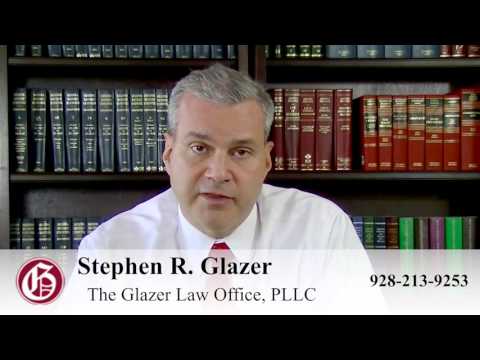 What To Expect After You've Been Arrested – YouTube
17.02.2016 · Hi, my name is Steve Glazer with The Glazer Law Office and were going to talk about what to expect right after youve been arrested. There are a variety of things that occur. One- the police are going to want to get a statement from you. Expect it. You should invoke your right to an attorney immediately.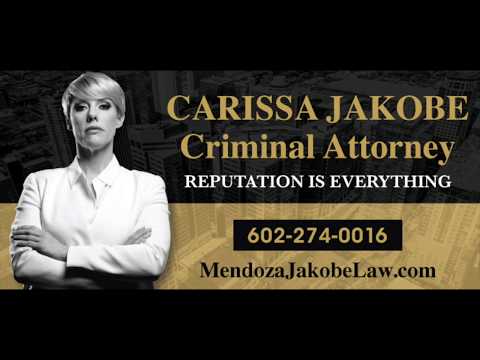 Phoenix Sex Crimes Defense Attorney | Mendoza Jakobe Law …
16.10.2017 · Atkinson Law Office, PLLC 212,908 views. … Arizona Domestic Violence Attorney – Duration: 2:30. Steve Glazer 311 views. 2:30.
Images related to The Glazer Law Office, PLLC
Information related to The Glazer Law Office, PLLC
Hours of operation
Monday: 9:00 AM – 5:00 PM
Tuesday: 9:00 AM – 5:00 PM
Wednesday: 9:00 AM – 5:00 PM
Thursday: 9:00 AM – 5:00 PM
Friday: 9:00 AM – 5:00 PM
Saturday: Closed
Sunday: Closed