January 14, 2018
Nevada Legal Forms Las Vegas Nevada
Search by lawyer's name, address, city, state, practice or combined
Nevada Legal Forms
Address : 3901 W Charleston Blvd, Las Vegas, NV 89102, USA
Phone : (702) 870-8977
Website : http://www.nevadalegalforms.com/
Reviews
Suzanna Vega

Susan D. Is awesome! BEST CUSTOMER SERVICE I've had in a looooong time! Thank you~!

Sak Angsumalee

Reyna did a very good job with my divorce, she help me out all the time she is very nice super customer service, Hope was nice all the staff is very nice definitely recommend this place

Carolyn Ali

Negative 5 stars if that were possible. I went in to have a form notarized. The girl at the front desk treated me as if I were stealing something. I had a Power of Attorney form to conduct my business which she reviewed, I asked for the proper forms needed. Once I completed the forms and brought them back to her to notarized…she refused to notarize them for me. Stated that the POA was 4 years old and the notary stamp expired last year. The form was notarized by them 4 years ago! That tells me that they don't even stand behind their own work! I told her that she had a nasty attitude when I walked through the door and I would take my business elsewhere. She did not say a word, she just turned her back to me. I was not rude to her. I was merely there to conduct business and she treated me like a criminal. I am not one to play the race card but this time I have to. I must say there is nothing worse than a racist Hispanic toward an African American.
I went down the street to another notary, pointed out the fact that the form was 4 years old with an expired stamp. She said the POA was still valid. She notarized my document. I filed it at the County Recorder-NO Problem. I used it at Chase Bank, Wells Fargo and the Bank of the West. No one had a problem with my form. Run from this place!

Beverly Mayers

Rayna and Ruby did an excellent job in answering questions and resolving issues. Customer service was great and very pleasant. Thank you both

Jennifer Abreau

To say this place in unorganized would be an understatement! Or maybe it was just who I dealt with. I would highly recommend to NOT use Meghan G. for anything!!!! I had a simple name change done on a house deed…which she said she needed my marriage liscense for and I was told would be returned with final documents. Then I went to sign my deed 2 days later …. she had trouble "finding it" and finally did. She asked if they could mail my papers instead of me picking them up …. absolutely, I don't live close. I get my deed 2 days later in the mail ….with no marriage liscense. I call, they say we will look for it and call back. No call back. I call the next day to speak with Ruby because she's in charge of mailing. She says they wouldn't mail a marriage liscense unless certified mail. She says she will figure it out and call
Back…. no call back. So I drove there the next day to pick it up personally ….. Kelly the office manager looks for over an hour for my document. Finally, just gave me money for a new one (but the point is that this legal document office lost my legal document) because Meghan says "I never received a liscense because that's not required" (over text to her manager). Ummmm excuse me?! I was changing my name, how can you do that without the marriage liscense that shows the name change?!?! Meghan is completely incompetent in working in a LEGAL DOUCUMENT OFFICE BECAUSE SHE WILL LOSE YOUR LEGAL DOCUMENTS!!!!!!

Videos related to Nevada Legal Forms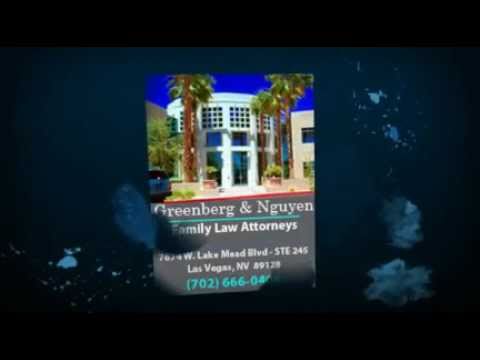 Las Vegas Divorce Attorney – YouTube
Jun 14, 2011 · http://www.divorcelawyerslv.com/ Greenberg & Nguyen Family Law Attorneys 7674 West Lake Mead Boulevard #245 Las Vegas, NV 89128 – (702) 796-5221 At Greenberg & Nguyen, in Las Vegas, Nevada, we are skilled at understanding complex legal
Personal Injury Lawyer Las Vegas: How To Tips … – YouTube
Track record and size of firm are important factors to consider when choosing a Nevada attorney. Las Vegas has … Lawyer Answers Legal Questions- Kelly Law …
Information related to Nevada Legal Forms
Hours of operation
Monday: 8:00 AM – 6:00 PM
Tuesday: 8:00 AM – 6:00 PM
Wednesday: 8:00 AM – 6:00 PM
Thursday: 8:00 AM – 6:00 PM
Friday: 8:00 AM – 6:00 PM
Saturday: 10:00 AM – 3:00 PM
Sunday: Closed