January 14, 2018
Loan Lawyers Fort Lauderdale Florida
Search by lawyer's name, address, city, state, practice or combined
Loan Lawyers
Address : 2150 South Andrews Avenue, 2nd Floor, Fort Lauderdale, FL 33316, USA
Phone : (954) 523-4357
Website : http://www.fight13.com/
Reviews
Richard Allen

From day one, when Jon Benjamin was assigned to my case by his
Firm, Loan Lawyers, I began to appreciate all the reviews I had read re the caliber of law practiced in the Firm.
He was extremely confident, yet low-keyed. Aggressive re his approach developing your legal defense, yet very sensitive to your concerns and perceived legal dilemma.
I have watched him in Court, and what I like about Jon the most was the "edge" that he carries about himself as he prepares to go into combat (court). It is like a quiet energy field of a fully charged aura just waiting in the lurch to unleash power…or, in more street level terms, a barber's razor skillfully slapping that leather sharpening strap.
Jon is a skillful warrior who truly enjoys the matching of wit and will required of his craft. And it is simply a joy to watch this young man work!

Andrea Jones

Call this firm if you want to see real results!! We were nervous hiring another lawyer after the first one did not produce any results for us. I am so glad we went with Loan Lawyers. After being in foreclosure for years, they were able to get us an AMAZING loan modification with a principal reduction, as well as, a reasonable and affordable mortgage payment. We truly have been blessed!!!! The staff is wonderful. Always returned phone calls and/or emails. We highly recommend this law firm! Thanks again and God bless to Loan Lawyers and their wonderful staff.

Kenia Edmond

I've had a very stressful and complex case involving a foreclosure since 2009 and a modification that was not being honored. I've had other lawyers involved on the case & they were unable to solve the case except buy me more time. I am very thankful for attorney Benjamin at Loan Lawyers who helped me reach a favorable result. He was very aggressive and diligent in working my case. I also appreciate he's effort to keep me well informed throughout the process. I'm sure he has lots of cases he's working on but I felt that he put me first. I am very thankful for he's knowledge and hard work he put in helping me save my home. I highly recommend attorney Benjamin/Loan Lawyers staff.

jORGE pEREZ

If anyone is considering retaining Loan Lawyers, especially Attorney Jon Benjamin, don't think twice. Do it. Jon Benjamin assisted me with an important and sensitive issue with my homeowners association. Jon was always very quick to answer all my questions. He took the time to explain the reasoning behind why we were doing what we were doing. He's extremely professional and very good at what he does. Jon takes pride in working hard and fighting for his clients. He made a very difficult process much easier to deal with. A very big Thank you to Jon and everyone at Loan Lawyers.

Ringed Python

Apparently I must of had staff that didn't have the level of customer service that others experienced. My first experience didn't go very well. When I went in for a consultation it took them 20 mins to find my appointment because they booked it under my wife's name and not mine which I don't understand because she didn't call to book it I did. Needless to say 45 mins after my appointment I was still waiting. But… that wasn't the worst of it. About a week later I called to speak with the person how was helping me and of course they were busy so I asked them to call me back when they can. A week later I still didn't hear from them so I called again, and again, not available so I ask to be called back again, and again it took almost three days for them to call me, and once they did call me it was to tell me they couldn't do anything for me and that if a suit was brought against me that they would be happy to represent me. REALLY? I'm treated like that and I'm going to call them… I think not!! The impression I was left with was they had no interest in helping me because they would make enough to be worth it. I guess it is time to find a REAL attorney that cares about me and my case.

Videos related to Loan Lawyers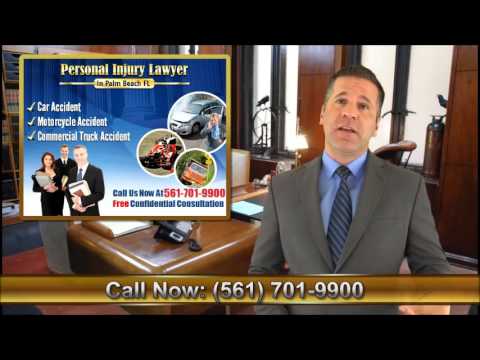 Personal Injury Attorney Fort Lauderdale Florida | Car …
22/02/2016 · Call 561-701-9900 for Top Personal Injury Attorney in Fort Lauderdale FL Auto Car, motorcycle or Commercial Truck Accident Lawyers Service that will come …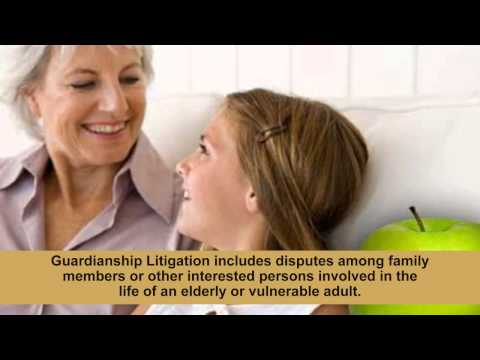 Florida Probate Attorney | Fort Lauderdale Estate
23/05/2013 · Attorney Videos Fort Lauderdale Jigsawbuzz.com, … [Plantation Florida Estate Planning Law Firm … Lawyers.com 180 views. 1:07.
Fort Lauderdale Accident Lawyers – YouTube
20/02/2018 · Motor Vehicle Accident Lawyers with knowledge of highway traffic safety laws. Our Attorneys Do Not Settle For You – We Fight For You! Call For Free …
Images related to Loan Lawyers
Information related to Loan Lawyers
Loan Lawyers – Fort Lauderdale, FL – Yelp
He sued the bank for all attorney fees … As one of the founding partners at Loan Lawyers, Fort Lauderdale lawyer … Find more Bankruptcy Law near Loan Lawyers …
Loan Lawyers,llc – Plantation, Florida – Real Estate …
Loan Lawyers,llc, Plantation, Florida. 2 likes. Real Estate Lawyer
Geoffrey Cowen – Attorney – GMV Law Group, LLP | LinkedIn
View Geoffrey Cowens profile on LinkedIn, … (1 year 7 months) Miami/Fort Lauderdale Area. See experience details; … Loan Lawyers, LLC. 2011 2011 …
Hours of operation
Monday: 9:00 AM – 6:00 PM
Tuesday: 9:00 AM – 6:00 PM
Wednesday: 9:00 AM – 6:00 PM
Thursday: 9:00 AM – 6:00 PM
Friday: 9:00 AM – 6:00 PM
Saturday: Closed
Sunday: Closed