January 14, 2018
Cohen & Malad, LLP Indianapolis Indiana
Search by lawyer's name, address, city, state, practice or combined
Cohen & Malad, LLP
Address : One Indiana Square #1400, Indianapolis, IN 46204, USA
Phone : (317) 636-6481
Website : http://www.cohenandmalad.com/
Reviews
Derral Redeck
Katrina Simmons
Valerie Johnson

I was injured in a car accident and called at least 10 different personal injury attorneys in Indianapolis, I found this place to be the most knowledgeable and professional. I was happy with my case outcome and would recommend them.

Nicholas Petrovits

Worst attorneys every! They handled the Angie's list class action law suit and got everyone awarded a $5 credit to spend at Angie's List, where you can't buy anything for less the $20.
Let's rephrase, Cohen & Malad, LLP got paid cash, to get those of us who were scammed by Angies List to spend more money at Angies List.
Where is the class action law suit against Cohen & Malad, LLP?

Videos related to Cohen & Malad, LLP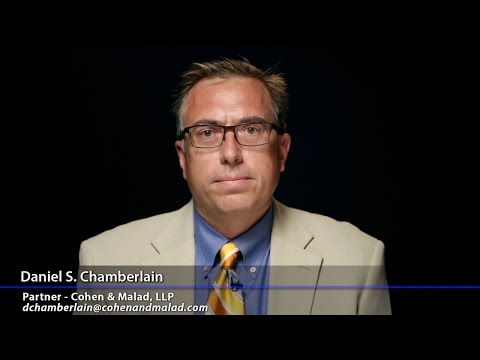 Finding the Right Attorney by Dan Chamberlain, Indianapolis (317-549-5454) – Duration: 2:07.
Daniel S. Chamberlain Cohen & Malad, LLC www.cohenandmalad.com.
Anthem Insurance Sued for Data Breach; Attorney Lynn Toops Discusses the Lawsuit – Duration: 5:07.
For more information, go to http://legalbroadcastnetwork.com. Indianapolis lawyer Lynn Toops with Cohen & Malad has file a lawsuit
800-452-1636 Cohen & Malad Indianapolis, Indiana ALIZILA Address Injury Lawyers State Farm – Duration: 0:28.
????????????????????????????2028?????????????????????????????
Images related to Cohen & Malad, LLP
Information related to Cohen & Malad, LLP
Hours of operation
Monday: 8:00 AM – 5:30 PM
Tuesday: 8:00 AM – 5:30 PM
Wednesday: 8:00 AM – 5:30 PM
Thursday: 8:00 AM – 5:30 PM
Friday: 8:00 AM – 5:30 PM
Saturday: Closed
Sunday: Closed