January 14, 2018
Clearwater Law Group Kennewick Washington
Search by lawyer's name, address, city, state, practice or combined
Clearwater Law Group
Address : 5205 W Clearwater Ave, Kennewick, WA 99336, USA
Phone : (509) 734-8500
Website : http://clearwaterlawgrouptricities.com/
Reviews
Wesley Simpson

Is the worst law firm I've ever been to high spent $10,000 for nothing they absolutely did nothing for me I would not recommend them to anyone trying to get custody for my child they are rude they don't care the only thing they want is your money

Jeff Shafer

I would only recommend this law firm to my worst enemy!
I have dropped a total of $9.5k into their services and all they have done is completely screw up an easy placement.
I came to them with an EASY case and they told us $3k. Im talking easy to the point where we had everything going for us, clean tests from illegal drugs, great visits with the kids, positive assessments from the Incredible Years Counselor, the GAL said the children should be placed with us, the CPS social worker said the kids should be placed with us, and the General Attorney said the kids should be placed with us.
The other party did everthing wrong, 5 positive UAs for meth, positive hair folicle test for meth, terrible visits that had to be cut short because of the mothers behaviour and inability to parent, the mother missed visits, and missed court dates, and has previous pending charges against her for child abuse on the children.
The first lawyer we got completely screwed up paperwork, filed it improperly, and was disrespectful to the judge so we didnt get the kids, then we were informed that lawyer no longer works for the firm.
We were given a second lawyer and on our last court date she did exactly what we told her NOT to do, and because of her th children still haven't been placed with us.
We have asked twice to talk to the person in charge at the firm, Lori, and yet have never even been given the opportunity.
This Thursday at 3:30pm we were called and they demanded another $4k from us and told we needed to have it to them by 6pm the next day, after already draining us of $9.5k we were given just over 26 hours to come up with more money or they would withdraw from the case.
Our kids won't be home for Christmas because of Clearwater Law Group.
NEVER CHOOSE CLEARWATER LAW GROUP
Update*
We were never offered a payment extension as they claimed in their response.
And we went in there this morning to "clear the air" and no one was available to talk to us, the receptionist said she would email Lori to give us a call (this is the third time they have told us this) and she still has not called us.

David Vega

I was very impressed with my "total experience" with the Clearwater Law Group. They have awesome staff and I had exceptional and fast results. I highly recommend this law firm. The attorneys are delightful and personable.

Carmel Perez

AMAZING!!!! Nothing short of AMAZING!! John Bolliger believed in our case from the beginning. He told me it would be difficult and it was, but he and his staff (Especially Lorena Alvarez) did what they said they were going to do when they said they would do it. I will never use another Law Office in town!! Thank you so much for fighting for me and my family. Well worth my money and my trust!!!!

Abraham Mendoza

The staff are caring and hardworking. It is nice to know that people in the Tri-Cities care very much about their clients. I am glad they offer their services to our area. Keep up the great work! 🙂

Videos related to Clearwater Law Group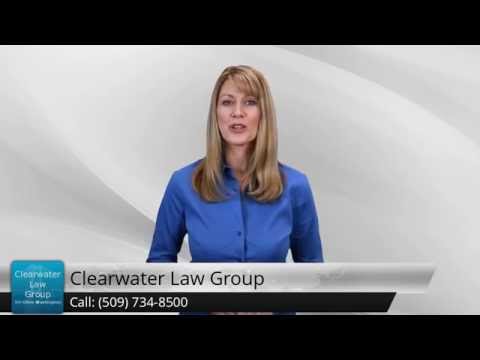 Family Law Attorney and Estate Planning Attorney Kennewick …
4/29/2015 · Family Law Attorney and Estate Planning Attorney Kennewick Reviews … and visited with John Bolliger of Clearwater Law Group. … Washington – Duration: 4 …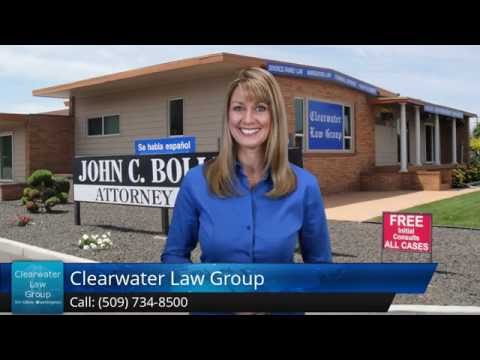 Contract Law Attorney Kennewick | Clearwater Law Group …
6/9/2016 · https://clearwaterlawgrouptricities.com/ Contracts can be your friend or your enemy. It always pays to have contracts reviewed by a contract attorney to avoi…
Images related to Clearwater Law Group
Information related to Clearwater Law Group
Hours of operation
Monday: 8:00 AM – 5:00 PM
Tuesday: 8:00 AM – 5:00 PM
Wednesday: 8:00 AM – 5:00 PM
Thursday: 8:00 AM – 5:00 PM
Friday: 8:00 AM – 5:00 PM
Saturday: Closed
Sunday: Closed