January 14, 2018
Clayton Simms Criminal Defense Attorney Salt Lake City Utah
Search by lawyer's name, address, city, state, practice or combined
Clayton Simms Criminal Defense Attorney
Address : 341 Main St #500, Salt Lake City, UT 84111, USA
Phone : (801) 359-0404
Website : http://www.claytonsimms.com/
Reviews
Mike Adams

Clayton is a one of a kind person. His care and concern for his clients is beyond anything I have ever seen. His knowledge of the law and constitution makes sure you are afforded your rights. You are going n the best hands with Clayton. I highly recommend Clayton to anyone.

Phillip Madsen

The Perfect Attorney To Have In Your Corner For Your Business.
I have used Clayton before and because I liked how well he did as well as how professional he handled everything I have decided to make him the primary legal counsel for my company when or if I need it. I recommend having Clayton in your corner just in case things ever get a little out of hand and you need legal work done. In my opinion, he is one of the best Attorneys I have ever worked with and the good news on top of that is he is in Salt Lake County UT and easily accessible when needed.

Tyler Lutz

I recently visited as a translator for a case and I've got to say that this Clayton Simms is one of the best attorney's out there. He knows how to handle each case, work with each client according to their needs and provides amazing work to help each and every single one of his clients. I was blown away with the quality service he provided to me and his client. I would recommend anyone to go and see Clayton Simms before anyone else.

jasmine johnson

Clayton was the first person I saw in jail after I got in hot water with the police. My case was blown way out of proportion and It was looking really bad an scary for me. He was so helpful during the whole process. I ended up with a very good outcome, especially considering my charges. When my probation was supposed to be over it wasn't. It was like the paperwork was just floating around the court somewhere. The prosecuting attorney said he never received the paperwork. I had transferred my job out of state thinking my probation would be over months ago, and was in fear I would lose my job if I couldn't leave the state to start. He got right to the bottom of it and sure enough they closed the case. I feel like I can finally live a normal life! Since he arranged a 402 reduction and I completed my probation successfully, they lower my felony down to a misdemeanor. Thank you Clayton! I really don't know what I would have done without without your help.
Sincerely,
Jasmine Johnson

juan Sanchez

I hired Clayton & he is amazing always explaining everything so I understand takes the time to guarantee me that everything will be fine. If you need an attorney he's the one you need to go to. He knows the laws& is very helpful.

Videos related to Clayton Simms Criminal Defense Attorney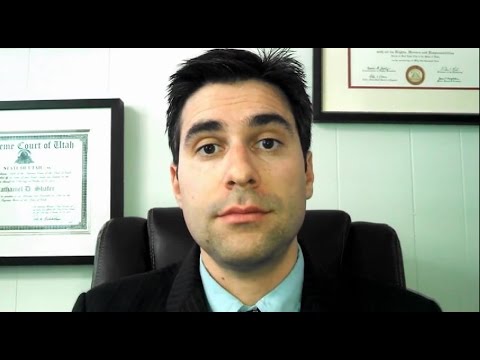 Utah Criminal Defense Lawyer Natty Shafer – YouTube
04/06/2015 · Utah Criminal Defense … Utah Criminal Defense Attorney, Clayton Simms … Criminal Defense Attorney By The Zabriskie Law Firm Salt Lake City, …
Images related to Clayton Simms Criminal Defense Attorney
Information related to Clayton Simms Criminal Defense Attorney
Hours of operation
Monday: 9:00 AM – 5:00 PM
Tuesday: 9:00 AM – 5:00 PM
Wednesday: 9:00 AM – 5:00 PM
Thursday: 9:00 AM – 5:00 PM
Friday: 9:00 AM – 5:00 PM
Saturday: Closed
Sunday: Closed